Episode#15
How to Cope with a Dying Pet – Liesel Teversham shares 5 Helpful Tips
Liesel Teversham, a wellness coach for sensitive souls,  shares helpful lessons learned from losing her beloved "fur baby" – a Jack Russel dog called Jack.
So whether you lost a dear pet some time ago…
Or are in the midst of grieving the loss of someone close to you – family, friend or beloved pet – this episode will help you.
Or perhaps you want to help someone you know to get through their grief.
Liesel shares her top Self-Care tips for supporting you – 5 ways she herself got through the painful journey and final trauma of losing Jack – who she loved like her child.
She began by writing her pain into blog posts which eventually became her book, "Coping with a Dying Pet."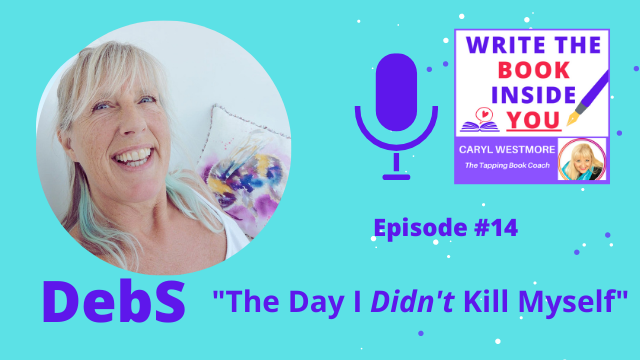 Episode#14 "The Day I didn't Kill Myself" – DebS shares the life changing moment that opens her Memoir
Meet DebS, author of the upcoming Memoir "The Day I didn't Kill Myself."
After finishing writing her book she wondered – what next?   
A member of the Writing the Book Inside You Facebook Group, Debs met with Caryl to get some input on her next best steps.
Listen to how she got clarity on her book title, sub-title and the opening paragraphs which Caryl advised should "hook the reader" from the get-go.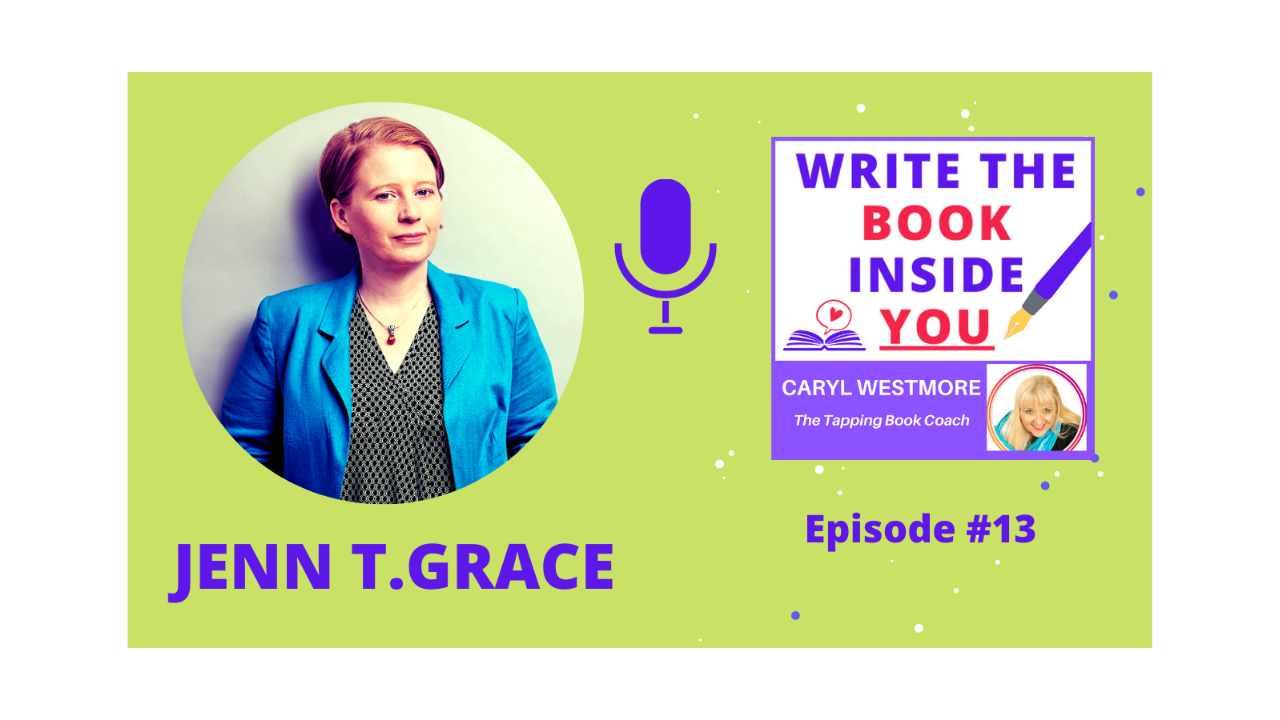 Episode#13 Author Jenn T. Grace on her memoir "House on Fire" and helping LGBTQ+ voices to "Publish with Purpose"
👉 Caryl Westmore interviews author Jenn T. Grace about her riveting memoir "House on Fire" and her work as CEO of Publish with Purpose and Podcast host of "Invisible Stories -Write to be Seen".
You will love this podcast if…
*You are currently facing or have overcome trauma and challenges in your life – and want inspiration.
* You are a healer, therapist or heart-centered entrepreneur who wants to help others overcome their traumas so they can speak up and shine as they serve the world
* You want to write your MEMOIR
Your Writing Inner Critic – Spot and Heal this Saboteur Fast –  Writers, Authors, and Creatives take note  (with Caryl Westmore Solo).
"I will show you how to identify, defeat and unlock the inner barriers to creativity" Stephen Pressfield.

Caryl expands on this and other gems from Pressfield and Julia Cameron so like Hercules you can defeat the many-headed Hydra called the Inner Critic.
You will learn:
How to Spot the Inner Critic when you are numbing out, procrastinating, or avoiding your writing
The role of the Inner Critic to keep you safe in your comfort zone
Why your Inner Critic sabotages your writing life
How to spot and heal your Inner Critic (Hint: Is it trying to protect you? Or destroy you?)
This episode includes advice and quotes from…
Stephen Pressfield  – tips on Resistance as a symptom of your Inner Critic
Julia Cameron – advice to heal your Inner Critic with self-love.