Online Dating had failed me
Licking my wounds from yet another failed romance, I was almost ready to give up on Love and online dating.
I was meeting too many "Love Duds" or "Love Villains" as I call them in my book Online Dating Success Secrets on Amazon and Audible.
Sound familiar?
If that resonates with you –  here's your chance to do one thing in 2020 to change your chances of attracting love online digital dating.
But first, you need to know more about my back-story.
My Story
I was newly divorced after devoting my life to a 25-year marriage.
I felt my age of 50+ would be a big challenge to re-igniting romance in men my age.
After all, they wanted flirty young women in their 20s and 30s – didn't they?
And they had oodles of choice in the rich fields dating online.
But despite my misgivings, I vowed to apply the inner game I used in coaching my clients to change my sad-sack story and have a happy-ever-after ending.
I used all the tools like energy psychology EFT Tapping plus the Law of Attraction – as described in my books
And one lonely night I was inspired to revamp my Dating Profile.
I wrote it from the heart – while TELLING A STORY.
The story of Marvella who loved scented candles and silk sheets.
She who was seeking a Love Hero for lasting love (must love dogs!).
I posted a dating profile photo that I had arranged weeks previously to be set up by my  god-daughter, a fashion model and photographer. She took it in her home studio.
It looked fun and feminine (yes this exact one here).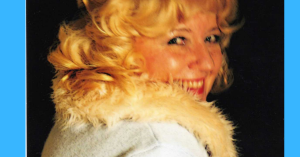 The next day I nearly fainted – my inbox was flooded with quality men reaching out to me.
And I never looked back – eventually meeting and marrying my Soulmate Love Hero Nick and yes, living my dream life with him today.
The combined words and photo that make up a dazzling dating profile worked for me.
I have put together a 5-steps to your  Dazzling Dating Profile video course to share my formula.