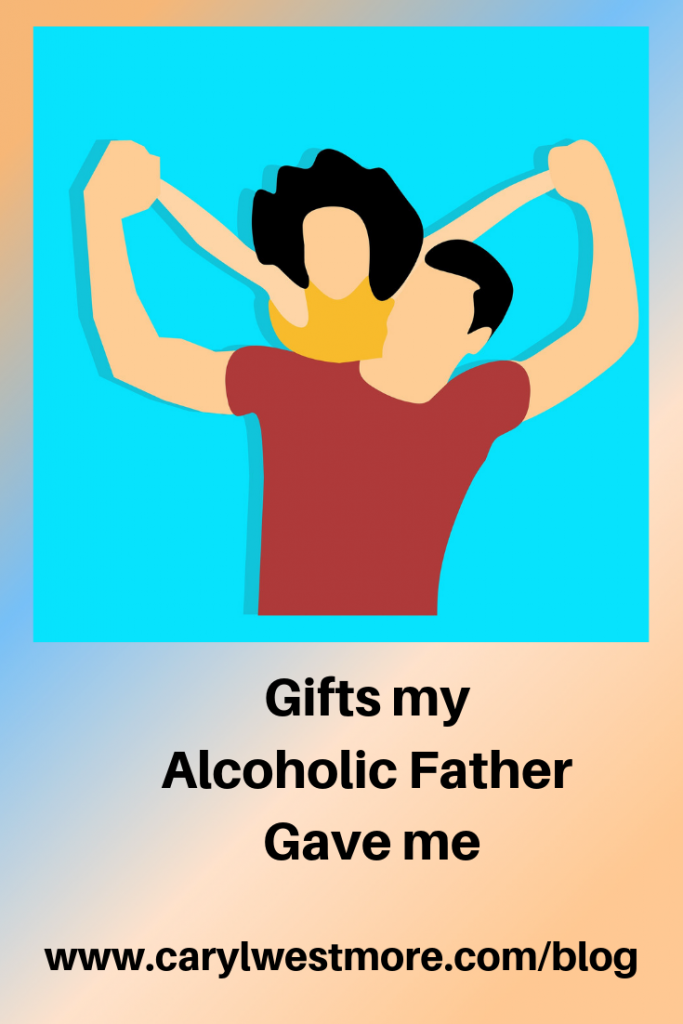 Image: mohamed-hassan, Pixabay
I have learned to treasure the gifts my alcoholic father gave me.
Growing up with an alcoholic father was fearful, disappointing, enraging and sad – yet I have come to understand he played a karmic role which came with rich gifts and life lessons I now treasure.
Alcohol made him a Jekyll and Hyde – sometimes sweet and kind by day – but when we came home from school in the evenings the jealous ranting of a Monster in the house drove me to hide out in my room – bewildered yet filled with fear and hatred.
Eventually, he would fall into a snoring sleep in his room and my sister, mother and I would creep out of hiding say goodnight and put another night of drama and verbal abuse behind us…until it would begin again the next night and the night after.
It's something I had to live with a child, born to a father who came back to his wife and son, my brother, after 5 years away – being a bomber pilot in WW2 with all the post-traumatic stress that no doubt contributed to  the alcoholism and outbursts of ranting that ensued for the rest of his life.
Yet he was creative, sensitive and would have made a wonderful sober father. Instead, he was lost to me thanks to the blight of the disease of being allergic to and dominated by Alcohol.
The AWARENESS OF DAMAGE and need to repair my psyche began when I read the book Women who Love too Much and discovered the term ADULT CHILD OF AN ALCOHOLIC.
You see, Talk therapy failed to heal the deep inner wounding due to my father's alcoholism and our dysfunctional home.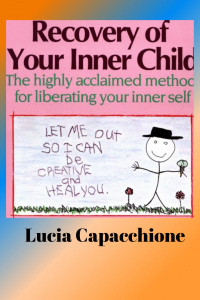 But in the 1980s I discovered the Inner Child work of author Lucia Capacchione's Recovery of Your Inner Child.
I pioneered my own form of Creative Journal writing and drawing – sometimes using "other-hand writing" taught by Lucia Capacchione. It entails using your non-dominant hand to dialogue with, and access, the Inner Child.
Re-parent yourself with an ideal "Inner Father"
In working with a spiritual coach/therapist I re-parented myself with an ideal Inner Father I could trust and rely on.
And my wounds began to heal.
Then came the miracle of discovering/being guided to what became my deepest and life-changing healing…and eventually my life's work… the emotional-energy pioneering work of
The Journey (Brandon Bays);
 EFT Tapping (Gary Craig) and later combined with the advanced protocol
 Matrix Reimprinting with Karl Dawson and finally
 The Hoffman Quadrinity Process.
FROM THIS CAME FORGIVENESS, UNDERSTANDING AND SPIRITUAL AWARENESS THAT MY SOUL CHOSE MY FATHER, HOME AND LIFE LESSONS I CAME TO LEARN.
These were the gifts my alcoholic father gave me.
As I healed myself… my Life Purpose and Mission to be a healing practitioner and process countless others in what I came to call my Break Free Fast for the Life you Love approach unfolded…
That was 20 years ago.
Today as I reflect on the GIFTS my father gave me – they include:
sensitivity and intuition honed from a home atmosphere where we "walked on eggshells" around the instability of alcoholism
a Soul Purpose to understand emotional-energy patterns and pain
my life work helping women to break free from beliefs and patterns keeping them stuck (as I wanted to help my mother growing up – I can now help women like her).
Increasingly, neuroscience has come to explain and show how our bodies process and store trauma – and how, thanks to methods like the ones I mentioned above, we know that we can change the brain's pathways of pain to empowering beliefs and happiness (Neuroplasticity).
DR PHIL ON BEING RAISED BY AN ALCOHOLIC FATHER