Goddesses never age – so claim your vision as a woman 50+ of breaking-free to become fearless, feisty, fun and freedom loving as you head into your wisdom years.
Dr. Christiane Northrup, author of several books on empowering women in their "wisdom years"  is fired up with telling women over 40/50 how they can REVERSE AGE in her fabulous book Goddesses Never Age – the Secret Prescription for Radiance, Vitality and Wellbeing
And I might add – DARE TO LOVE IN MIDLIFE!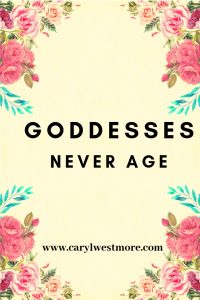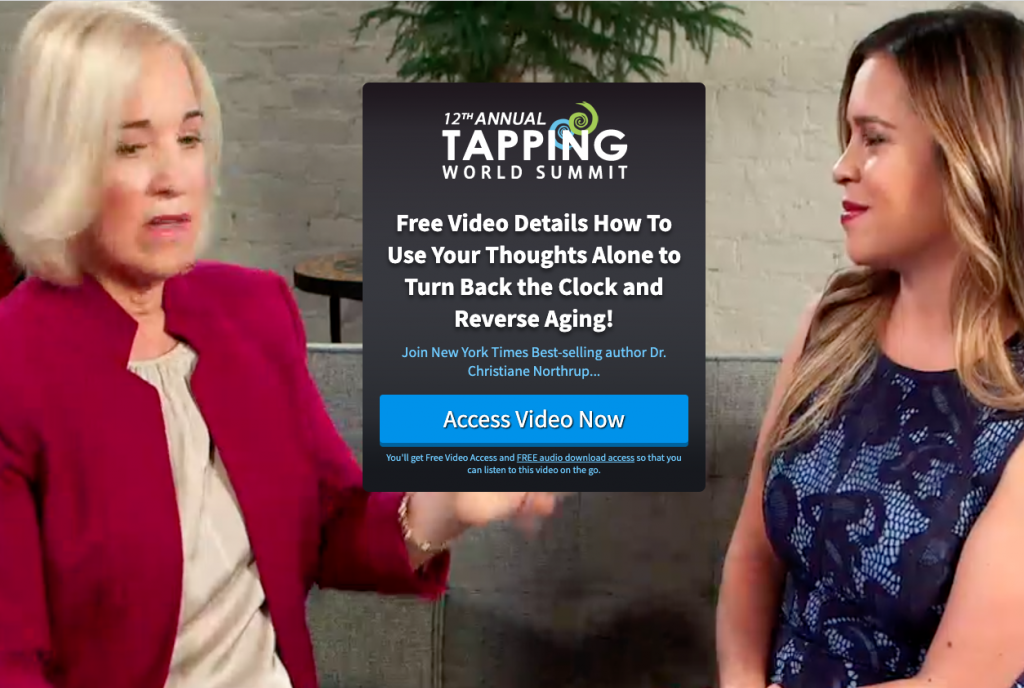 She is a guest interview Here she is on a VIDEO WORTH WATCHING ON the 2020 EFT Tapping World Summit where she describes the significant benefits of EFT Tapping to maintain the youthful energy and mindset of ageless ageing.
In the following VIDEO she is interviewed by Colette Baron-Reid, spiritual intuitive and Hay House author.
Don't let an old woman live in your body!
I studied InVizion Coaching with Colette Baron-Reid and relate to her feisty, spiritual approach to intuition and using shamanic metaphor in coaching.

Interviewing Dr Christiane Northrup in this video, Colette mentions her passion for riding her Harley motorbike – definitely way out for a woman of her "age". For Christiane, it's dancing the tango.
We can change our biological age says Northrup. Our biology dictates our mindset  –  thought creates matter. So don't take on an older woman's biology in thought or by emotionally buying into our patriarchal culture.
REVERSE AGEING: THE POWER OF PLEASURE 
Biochemistry of pleasure – and truly feeling our feelings (anger, grief)  is HEALING.
Nitric oxide is the fountain of youth – massive amounts show up when you are happy, meditating or having an orgasm.  Live now!
From childhood, women have had a ceiling put on our levels of pleasure – or expressing feelings like rage or grief.
No more! It's up to us to change that – one older woman at a time.
Step out of the box to reverse aging as a woman –  at any time.
Dr. Northrup relates a story about going out for a drink to a bar with her grown daughters and friends (who she calls Sister Goddesses) and being dared to dance on the bar…
Which she did in the spirit of daring and pleasure.
Only to be criticized and shut down by her daughters.
She says:
Don't let your daughters shut you down…be a way-shower for them to realize as they grow older that constricting your joy and pleasure based on an age is outdated.
How I Reverse Ageing
Being of the same ageless stage as Dr. Christiane Northrup I can wildly, joyfully, agree with her.
I was always a bit of a maverick as a woman. So finding true love in my mid-fifties – followed by more than 10 blissful pleasure-filled years with my husband Nick has definitely contributed to my feeling (and some say looking) younger than ever before.
Plus all the EFT Tapping I do on former repressed feelings – as an EFT-Matrix Reimprinting expert, author and coach – contributes to my loving life as an ageless Goddess!
Colette Baron Reid and Christiane  Northrup – you are two powerful women I aspire to have in my life any day!
So what about YOU?
Calling all Women 50+ – who else wants to join the Fun and Feisty Ageless Goddess Revolution…living the LIFE YOU LOVE?
Please comment here or on my Facebook Page what you think about this for your own life.